The Radical Mastery Method
Build Relationships That Matter. Start With Yourself.
Facilitator, Coach, Speaker, Poet
Let Me Take You On A Journey Inwards
To Discover The World Deep Within
I Will Help You
Break Through Your Limitations
Bring Structure To Your Life
Create Loving Fun-filled Relationships
And Make Your Dreams Part Of Your Actual Life Experience
A Unique Self-Empowerment System
Designed to Create Permanent Positive Change in Every Aspect of Your Life.
affecting the fundamental nature of something
gaining complete control over that experience
Tools to Help You Build The Life You've Always Dreamed Of.
Access the Free 7-Day Initiation.
Ignite Your Passion. Make it Your Purpose. Begin to Play!
Achievement is Over-rated. Fulfilment is The Key.
First Create Success In Your Own Life
Then Create Success for Others
My Clients, My Work, My Feedback
Anette Wllms, Cryptopreneur
Adam Roa, International Speaker
Brian Kelly, Breathwork Coach
Slavica Kostovi, Spiritual Nomad
Russell Price, Hypnotherapist
Ryan Miller, Digital Nomad
Sebastiaan Van Der Schier
Founder of Social Anxiety Solutions

Ultimate Freedom Mastermind
"You were born to be yourself and nobody else. Together we can make that a reality."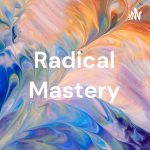 The Radical Mastery Method Explained - How to Free Yourself to Be Yourself

May 5, 2021 •

Radical Mastery Coaching Sessions

May 11, 2021 •

In this episode, I share the underlying philosophy of my work with 1-1 coaching and group coaching sessions. www.radicalmastery.com

Mastering our Subconscious Programs for Success in Business, Love and Life

May 11, 2021 •

In this short episode, I talk about how we can unleash our full potential through the Radical Mastery Methodology. www.radicalmastery.com

Free Yourself to Be Yourself

May 11, 2021 •

How to Free Yourself to Be Yourself? In this episode you'll understand why Radical Mastery is such a powerful skill and process one can use to get to the root of their subconscious and rewriting outwards for a more empowered life. www.radicalmastery.com

The Radical Mastery Method Explained - How to Free Yourself to Be Yourself

May 5, 2021 •

What if I told you that there's a way to free yourself from all the things which hold you back? There is. And it starts with understanding how your brain works, and what programs (beliefs) you are running in subconscious and unconscious mind. In this episode, I talk about my…

Setting You Up For A Happy Playful & Succesful Day

Apr 27, 2021 •

Today I will be guiding you through a mini-biohacking routine to enable you to feel great about your day. Simply follow this 8 minute guided process to feel fabulous. Using the simple practices I use each and every day of my life, you can set yourself up to feel happy,…
Webinars, Masterclasses & Events
Join the 7-Day Radical Initiation.
A section for the doubters
Join the 7-Day Radical Initiation.
"There isn't a thought,feeling, sensation, or emotion that's not valid if you're having it."
"There is no such thing as an adult."
"Make the thing you love your work. - Rumi"
"Seriousness is a disease that we've been conditioned to accept. Laugher and playfulness is the medicine to set you free. - Osho"
"Hold Everything Sacred, Take Nothing Serious. - Cyrus"
"Your Relationship With Yourself Is The Fundamental Foundation For Your Relationship With Everything Else. - Cyrus"
(more to be discovered in the Radical Mastery Programs)
In Case You Skipped All The Way Here...
I help people create the life of their dreams using a powerful method I teach called Radical Mastery.
Here's my journey on becoming what people call "The Self-Love Coach".
My Story, My Trauma, My Salvation
Want more FUN FREEDOM & SUCCESS in your life?